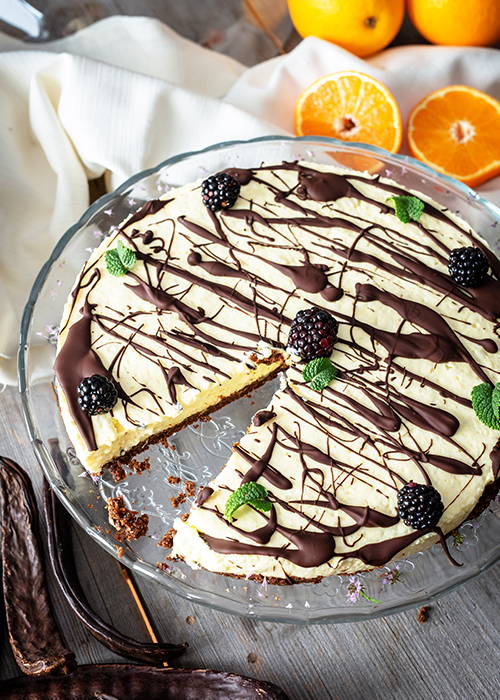 ORANGE CAKE WITH CAROB SYRUP
3 cage-free organic eggs
3 cups vanilla flavored yogurt
1 tsb vanilla extract
2 cups wheat flour sifted to remove bran
2/3 cup unsweetened dried coconut.
1/2 tsb baking powder
1 tsb baking soda
3/4 tsb salt
2 tsb grated orange rind
2 sticks soy margarin
3/ 4 cup Little Caria Carob Syrup
Cake
Preheat oven to 350°F.
Spray a Bundt pan with cooking spray and dust with flour.
In a small bowl, lightly beat eggs, soy yogurt and vanilla and set aside.
On low speed in the bowl of a mixer, stir sifted flour, coconut, baking powder, baking soda, salt and orange rind for 30 seconds.
Add margarine and beat on low speed until dry ingredients are moistened, then beat at medium speed for 1 minute.
Scrape bowl and add egg mixture.
Beat for 1 more minute.
Pour into pan and bake for 30 to 35 minutes or until cake tester comes out clean.